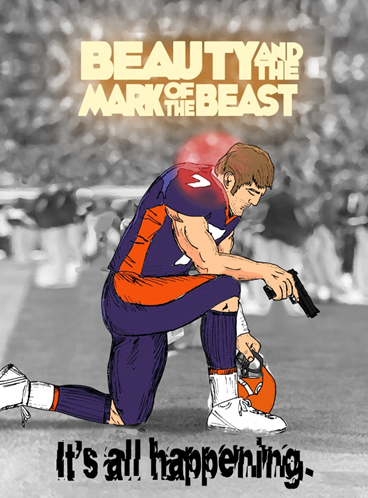 What do a football star, an English professor, a newspaper reporter, a super-star pastor, a slacker, a hipster, a coach, a computer geek, a dwarf, a CIA agent, a televangelist, an Anglican priest, a Gentile rabbi, a prude, and a tattooed old woman wearing Daisy Dukes have in common?

Almost nothing.

Except that today isn't just any other day. Today is the beginning of the end. Maybe.

With tongue firmly in cheek, the Committee offers readers the ultimate End Times extravaganza, complete with helicopters, grenade launchers, and well-tuned melodrama. Building to a dispensensational frenzy, Beauty and the Mark of the Beast lampoons a group that practically lampoons itself—pulling no punches and offering no quarter.

The End is near. Seriously. It's only, like, 45,000 words.
"Committee has done it again!"
— Publishers Weakly
This title has been rebooted as re:raptured.
You can get it on your Amazon Kindle for $5.99.